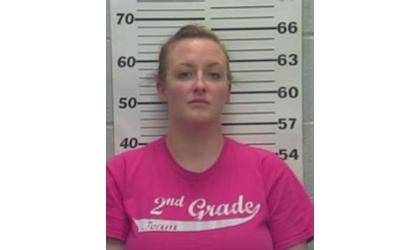 31-year-old Jessica Boldridge
(KAIR)--A 31-year-old mother goes to jail after leaving her 2-year-old child in the car alone for more than an hour.
"At 6:15 Tuesday evening, our officers responded to the 100 block of North 4th to investigate a child being left unattended in a parked vehicle," said Atchison Police Chief Mike Wilson. "Officers located a vehicle where a 2-year-old child was strapped in a car seat left alone. The child showed signs of being overheated in the car with an outside temperature in the upper 70s. The child's mother was taken into custody."
He said arrested was Jessica Boldridge, of Atchison on aggravated endangering of a child. It was determined she was inside the Atchison YMCA while the child was alone in the vehicle.
Atchison EMS did respond to the scene to examine the child, but Wilson says the child did not require hospitalization and was released to a family member.
Boldridge was booked into the Atchison County Jail where she remains held without bond.