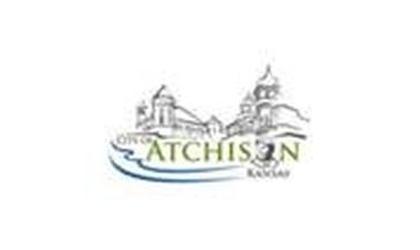 (KAIR)--The City of Atchison could be gaining a new restaurant.
That word comes following a closed door session held as part of Monday's Atchison City Commission meeting.
The executive session was held for the discussion of confidential data relating to financial affairs or trade secrets of corporations, partnerships, trusts, and individual proprietorships.
At the conclusion of the executive session, the Commission voted in open session 5-0 to approve a resolution to support the redevelopment of the northeast corner of the intersection at 10th & Main Streets. City Manager Trey Cocking explained that will also allow the utilization of a community improvement district.
"They are asking for a one cent community improvement district," Cocking said. "This is a one cent sales tax levy that is levied in addition to our normal city, state and county sales tax. That one cent is just levied on the business itself. So, where the Atchison sales tax rate is 8.75 percent, for that one location it would be 9.75."
The company is identified only as KC Bell, and Cocking told MSC News it's too early to reveal specific details related to the company.
However, an online search reveals that KC Bell is a Kansas City-based company that operates 58 Taco Bell locations in Kansas, Missouri, and California.
Atchison's former Taco Bell, owned by a different company, ceased operation in Atchison last year.