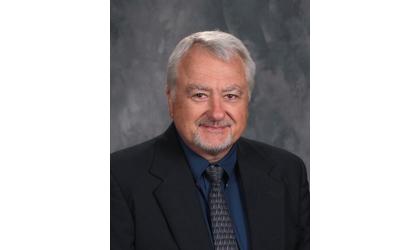 Hiawatha Middle School Principal Dave Coufal
(KNZA)--The Hiawatha Board of Education held their first meeting of the new school year Monday evening, which also marked first for new superintendent Lonnie Moser.
As part of their consent agenda, the Board accepted the retirement resignation of Middle School Principal Dave Coufal, effective at the end of the 2017-18 school year, with regrets.
Coufal has served as principal since the 2005-06 school year.
Members of the Hiawatha Chamber and Visitors Bureau Solar Eclipse Committee provided the Board with an update on the August 21st event, which is expected to bring a large number of people to the community.
Activities will be held from 11:30 to 2:30 that day between the Fisher Center and Noble Park.
Board members voiced concerns about the safety of students walking home that day. Following discussion, the Board voted not to hold classes on August 21st. It will taken as a snow day.
Dr. Pete Rosa was re-elected as board president and Ian Schuetz was elected as vice-president for the 2017-18 school year.
Keith Erdley was appointed to fill the unexpired term of Board member Denise Elffner, effective August 1st. Erdley is running unopposed in the November election for the position and was the lone candidate to apply to fill the remainder of Elffner's term, which expires in January.
The Board accepted a bid from Chris Gross Construction, of Holton, for the construction of a new storage building at the high school in the amount of $54,975, which includes a concrete pad. It was among two bids received.
And following an executive session, the Board accepted the resignation of high school science teacher Gabi Bauman.