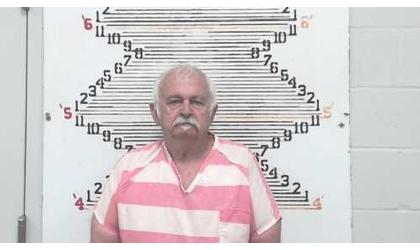 William Buehler
(KNZA)--A St. Joseph, Missouri man has been arrested on a felony charge of electronic solicitation of a child following an investigation by the Hiawatha Police Department.
69-year-old William Buehler made his first appearance in a Brown County courtroom Wednesday on the charge following his arrest Monday.
A preliminary hearing was set for July 19th.
Brown County Attorney Kevin Hill says the criminal complaint alleges Buehler was involved in communications through the internet with a person he believed to be a 14 year old girl between May 1st and July 10th in an effort to commit or submit to an unlawful sex act. However, Hill says he was actually communicating with an undercover officer with the Hiawatha Police Department's cyber crime unit.
Hill says when Buehler arrived in Hiawatha at a pre-arranged meeting place to meet who he believed was the girl, he was instead met by numerous officers with the police department and arrested.
He remains in the Brown County Jail on a $150,000 bond.