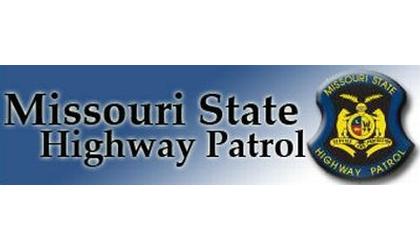 (KLZA)-- Several people were injured in separate wrecks Saturday in Northwest Missouri.
The Missouri Highway Patrol reports a single vehicle wreck in the northbound lane of Interstate 29 approximately seven miles south of Mound City sent three members of an Overland Park, Kansas family to a St. Joseph hospital.
At 8:25 a.m. a mini-van operated by 30-year-old Shaughnessey Shull
swerved to miss a vehicle that was either traveling very slowly or was stopped in the right lane just over the crest of a hill. The Shull van went off the east side of the roadway into a ditch an overturned before striking some small trees coming to rest on its wheels facing south.
The report indicated Shull, her six-year old son Logan, and 11-year old son Kristopher suffered minor injuries and were transported by the Atchison-Holt Ambulance to Mosaic Life Care in St. Joseph.
Another son, age 12 was not injured in the wreck.
The Holt County Sheriff's Office and Oregon, Missouri Police Department assisted at the scene of the wreck.
Shortly after noon on Saturday 43-year-old Curtis Livengood of Tarkio, Missouri was involved in a motorcycle wreck on Route A, East of Graham, in Nodaway County.
The State Patrol report indicates Livengood was westbound on Route A when he lost control of the motorcycle on a curve and was ejected. Livengood came to rest on the road. His injuries were described as moderate.
The Nodaway County Ambulance transported Livengood to St. Francis Hospital in Maryville.
The motorcycle sustained moderate damage.