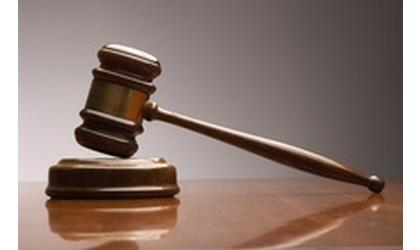 (KAIR)--The case was first filed as First Degree Murder; then, following interviews with medical professionals, the case was amended to attempted murder; then, due to the Kansas statute known as "Alexa's Law," the case was again amended to a misdemeanor; and now the entire case, due to likely insufficient evidence in proving the mother's guilt beyond a reasonable doubt, is being dismissed.
Those details are outlined in a Notice of Dismissal filed in Jackson County District Court, pertaining to allegations of an unlawful abortion that had been levied against a Holton woman.
Alicia Whipple-Decker had been charged in connection with the November 2015 death of her 15-day-old infant son.
She was arrested on the murder charge in October of last year, and held behind bars for four months, awaiting court proceedings stemming from the accusation that she intentionally caused her child's death.
Her arrest on the murder charge followed an investigation by the Jackson County Sheriff's Office.
The court document states that the case is being dismissed without prejudice, leaving open the possibility of the re-filing of charges in the future.
The Notice of Dismissal, signed by Jackson County Deputy County Attorney Brian Yearout, was filed August 4 in Jackson County District Court.