"No Refusal" Means Blood Draws Possible
08/18/2017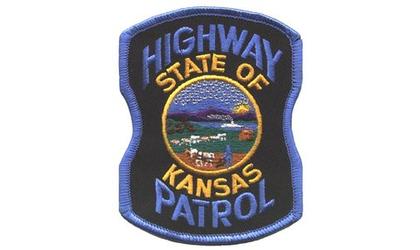 Kansas Highway Patrol
(MSC News)--If a driver suspected of driving impaired refuses a breath test, blood testing will be done instead.
That's the word in a press release issued Thursday by the Kansas Department of Transportation, in advance of this weekend's enforcement, known as "No Refusal Weekend" in Kansas.
The effort is being done through a joint arrangement between KDOT, the Kansas Attorney General's Office, and several law enforcement agencies in northeast Kansas.
A list of the counties taking part was not included with the news release.
It's being conducted in coordination with the underway Labor Day STEP campaign, which is focusing on impaired drivers, under the motto of "You Drink, You Drive, You Lose."
Jackson County Sheriff Tim Morse Friday issued a statement pertaining to the effort.
He says Jackson is "one of the first counties in Kansas that started using search warrants to obtain blood on DUIs. Deputies are able to send search warrant applications to our judges electronically and can serve them on the scene. In fact, Jackson County is permanently a no refusal county."
He adds that "Jackson County probably isn't the county one should pick to drive drunk in."
According to the KDOT news release, impaired drivers in Kansas cause 25 to 30 percent of traffic fatalities.
Kansas averages nearly five people injured every day and one person killed every three days in alcohol-related crashes.
The "No Refusal Weekend" enforcement campaign will run from Saturday through Sunday.
© Many Signals Communications
You will need to be logged in to leave a comment.
Please Login The posting of advertisements, profanity, or personal attacks is prohibited.
Click here to review our Terms of Use.

KS_Referee 08/20/2017 6:33 PM
This is poor reporting at best. The US Supreme Court issued a ruling that allowed forced breath tests centered on the "search incident to arrest" exception in the Fourth Amendment, which allows law enforcement officers to search a person's body without a warrant after an arrest. This is generally done for two reasons: to protect officers and preserve evidence. http://cjonline.com/news-legislature-local-state/2016-06-24/us-supreme-court-contradicts-kansas-supreme-court-breath This is nothing new as Kansas has required breath, urine and/or blood draws on every person pulled over that the officer has PROBABLE CAUSE to believe they are driving under the influence. If that officer has probable cause the suspect will be under arrest and THEN is subject to no refusal, but that still requires a warrant signed by a judge for blood draws. This report makes it sound like a person cannot refuse a field sobriety test including the walking the line, jump through their hoops tests. When an officer says you have to do these test, or that you have to blow in their small hand held device, they are attempting to compel you to assist them in manufacturing probable cause to arrest you for DUI. You NEVER have to do these tests on the road side UNLESS they have a BAT van, and even in those instances, the officers MUST have probable cause to arrest you for DUI before compelling the test. They can NEVER compel you to take the test before they have probable cause to arrest you. Simply refuse to answer ANY questions and refuse to do a FST field sobriety test. Once arrested based on probable cause you cannot refuse a breath, urine or blood test, but unless a BAT van or similar is there in the field, these tests are seldom done on the road side. If they arrest you and force a test on someone who is not legally under the influence, a wrongful arrest suit can be filed against the legal jurisdiction that arrested you. However if youre lawfully under the influence you deserve to be prosecuted to the full extent of the law. Remember, none of this is new as it has been the law in Kansas since 2012.

KS_Referee 08/20/2017 6:37 PM
Much better reporting on the subject can be found here: http://www.kansas.com/news/local/article167883327.html