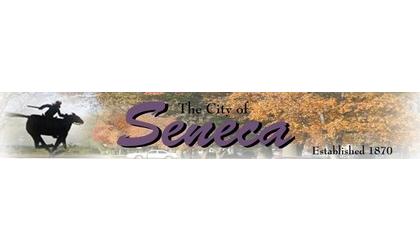 (KMZA)--Seneca Municipal Court costs are going up and court will be held at a new time.
The Seneca City Council last week approved an ordinance making the changes.
The court cost will increase from $86 to $100 for individuals who plead guilty, no contest or are found guilty of a violation.
The ordinance also sets a new starting time for court, which is held on the third Wednesday of each month. It will now be held at 5:00 in the evening instead of 9:00 in the morning. The change will take effect September 1st.
City Attorney Martin Mishler recommended the changes.
Municipal court is held in the council room at the Seneca City Hall.
Following a hearing drawing no public comment the Council also approved the 2018 city budget as published.
The $11 million budget contains a slight mill levy decrease.
It calls for the city to collect nearly $729,000 in local taxes, the maximum allowed under the state tax lid.
The city was able to lower the tax rate due to a more than $500,000 increase in the assessed valuation.