Heroic Texas Teen Has Atchison Connection
09/06/2017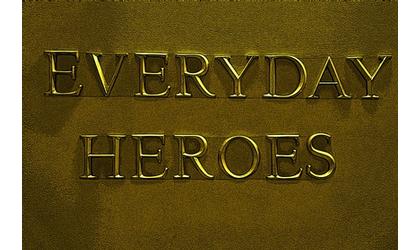 (KAIR)--A Houston teenager, with ties to Atchison, is among a group of Texas teens being celebrated as heroes for the rescue effort they arranged following flooding in their community.
According to The Daily Wire, 17-year-old Rich Dickason was among the group who spent hours using a small fishing boat to rescue those who were left stranded by the flooding caused by Hurricane Harvey.
The article, titled "Heroes You Should Know," says all of the teens are students at Strake Jesuit Preparatory High School, in Houston.
Dickason is the grandson of Richard and Cindy Dickason, of Atchison.
According to an email from his grandfather, following an inquiry made by MSC News, the teenage Dickason is the son of Dr. Nancy Dickason and the late Dr. Richard Dickason, Jr., a 1987 graduate of Atchison's Maur Hill.
The Atchison resident, in the email, says the story of his grandson's heroics has also been featured by Fox Business channel host Neil Cavuto, while other national news outlets are also highlighting the heroics of the teens, who are being called "patriots," "good young men," and "heroes."
Dickason says his grandson, and the others, will remember their efforts of rescuing 50 people for the rest of their lives, adding that he knows that he and his wife, Cindy, will do the same.
In a separate online correspondence with MSC News, Cindy Dickason expresses pride in her grandson, and his three friends, for rescuing those who were stranded.
© Many Signals Communications
You will need to be logged in to leave a comment.
Please Login The posting of advertisements, profanity, or personal attacks is prohibited.
Click here to review our Terms of Use.