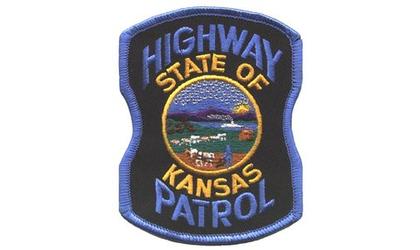 Kansas Highway Patrol
(KNZA)--A motorcyclist was injured early Saturday evening in Jefferson County after striking a school bus containing 13 occupants.
The Kansas Highway Patrol says 45-year-old Bonner Springs resident Erik Runyan was traveling on U.S. 24 when his Harley Davidson motorcycle drifted into the opposite lane of travel east of Williamstown, striking a Tonganoxie USD 464 school bus shortly before 6:00.
According to the school district, the bus was returning from a high school volleyball tournament at Rossville when the wreck occurred.
The Patrol says says no one on the bus was injured. The passengers ranged in age from 7 to 26.
Runyan, who was not wearing a helmet, was transported to a Topeka hospital with unspecified injuries.