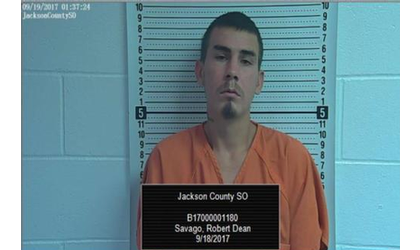 Robert Dean Savago
(KAIR)--The execution of a search warrant at a Holton home leads to the arrest of a man in connection with a stolen vehicle.
According to Jackson County Sheriff Tim Morse, the raid was conducted at 938 Kansas Avenue in order to apprehend Robert Dean Savago, and to recover a stolen vehicle believed to be at that location.
Morse says the search warrant was executed Monday afternoon, and the stolen van recovered.
The 24-year-old Savago was taken into custody at the scene in connection with the theft, as well as two outstanding no bond Jackson County District Court warrants for probation violation.
The 2005 van is believed to have been stolen from Auburn, Nebraska.
Following his arrest, Savago was booked into the Jackson County Jail.