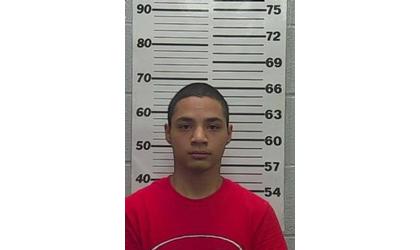 Joshua Anzaldua
(KAIR)--An Atchison man goes to jail, arrested Wednesday on child sex related charges.
20-year old Joshua Anzaldua is facing a charge of indecent liberties with a child.
The victim, identified by Atchison County Sheriff Jack Laurie as a girl older than 14 but younger than 16, was acquainted with Anzaldua. "It wasn't like first time encounter, as far as knowing the person," Laurie told MSC News. "They were familiar with each other."
The crimes are believed to have occurred between June and August of this year, and were reported to the Kansas Department of Children and Families, who then brought it to the attention of the Sheriff's Office.
Following his arrest, Anzaldua was booked into the Atchison County Jail, where he's held on a bond of $50,000.