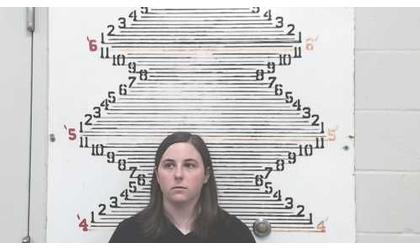 Gabrielle Bauman
(KNZA)--An October 18th preliminary hearing has been set for a former Hiawatha High School teacher accused of having unlawful sexual relations with an underage student.
24-year-old Gabrielle Bauman, of Fairview, faces one count of unlawful sexual relations.
She was arrested in August following an investigation by the Hiawatha Police Department after a report was made to USD 415 administration in mid-June of this year.
Bauman is accused of engaging in unlawful sexual relations with a Hiawatha High School student born in 1999 between November 2016 and May 21st of this year while she was employed as a science teacher at the high school.
The Board of Education accepted her resignation during their regular meeting in July. Bauman had taught at the high school for a year.
She is currently free on a $5,000 surety bond.