Auburn Council Approves Keno Operator
10/12/2017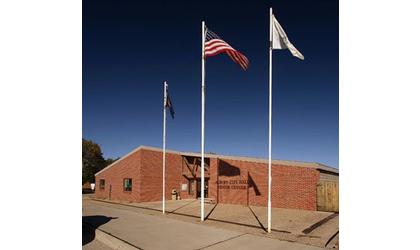 (KLZA)--The Auburn City Council approved a resolution Monday changing contractors for Keno in the City.
The agreement with Zellinger Keno Inc. has been terminated and a contract has been approved with Craig Lake who operates Cblake LLC. Currently Keno is offered in just two Auburn establishments. Mayor Scott Kudrna says that while Keno proceeds have declined 20 – 30-percent the last 2-3 years, the income helps pay for the Summer Music Program and the July 4th Fireworks Show.
The Council also approved another early retirement of bonds originally used for a street overlay project.
Approximately $130,000 in bonds will be pre-paid. The City is paying four-percent interest on the bonds. Mayor Kudrna said the city has the funds available, and the money is not producing the amount of interest income for the City that is being paid on the bonds.
A motion to sell a city-owned bare lot located at 1211, 14th Street was defeated 3-2. Council member Jeff Jeanneret had submitted a bid of $400 for the property that has been offered for sale for several months.
Council members Shawn Clark, Tom Clark and Rick Janssen cast nay votes. Jeanneret abstained from the vote.
The Council also discussed potential class projects for the Nemaha County Leadership Class. The class wanted to know a good project they could take on in the City. One suggestion was to have an informational board at the Rec Complex so visitors could see what other programs and businesses are in Nemaha County.
A request to alternate placements for the frisbee golf course was also approved.

© Many Signals Communications
You will need to be logged in to leave a comment.
Please Login The posting of advertisements, profanity, or personal attacks is prohibited.
Click here to review our Terms of Use.