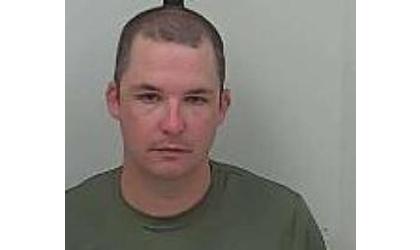 Robert Edwards
(KAIR)--An alleged armed altercation in Oskaloosa Saturday night leaves a man facing a charge of attempted first degree murder.
Jefferson County Sheriff Jeff Herrig told MSC News 31-year-old Robert Edwards was arrested following an encounter with an acquaintance at a residence inside the Oskaloosa city limits. "Mr. Edwards had pointed a gun, and pulled the trigger at somebody, and it didn't go off."
Herrig said Edwards could also be charged with attempted aggravated robbery, following a review of the case by Jefferson County Attorney Joshua Ney.
Following his arrest, Edwards was booked into the Jefferson County Jail, where he's held on a $100,000 bond.