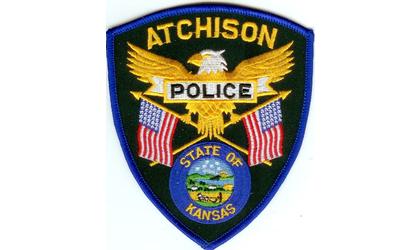 (KAIR)--A Saint Joseph, Missouri man is accused of failing to stop for Atchison Police, which led to a pursuit, and ultimately to his arrest.
Atchison Police Chief Mike Wilson told MSC News the pursuit began Tuesday morning. "Shortly before 8:00 on Tuesday morning, an officer on patrol attempted to stop a car for traffic violations in the area of 5th and Parallel. The car fled from the officer, and the pursuit was terminated a short time later in the north-central area of the city."
Wilson said the search for the suspect vehicle continued, and was successful hours after the pursuit. "The vehcile was located mid-day parked at an apartment complex, and an investigation identified 31-year-old Benton Simpson, of Saint Joseph, Missouri as being the driver. He was taken into custody around 5 p.m. after turning himself in at police headquarters."
Simpson, after turning himself in, was booked into the Atchison County Jail.
He was later released on a cash bond of $372.
Simpson faces charges of fleeing and attempting to elude, speeding, expired tag, no proof of insurance, and driving while suspended.