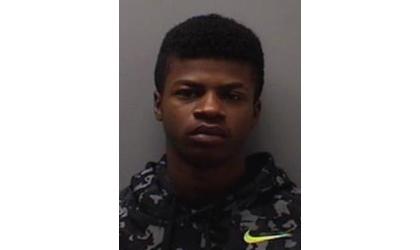 Skylar Lucas-Cox
(MSC News)--22 years in prison.
That was the sentence handed down Friday to a St. Joseph teenager charged in connection with a crash in April that claimed the lives of four teens.
The St. Joseph News Press reports 18-year-old Skylar Lucas-Cox was sentenced on two counts of involuntary manslaughter and one count of second-degree assault.
He pleaded guilty to the charges in September.
Authorities say Lucas-Cox was driving a stolen truck on April 14th that crashed head-on into an oncoming vehicle on St. Joseph's Riverside Road, at the intersection with Cook Road.
Lucas-Cox's four passengers, ranging in age from 15 to 17, died in the crash.
The driver of the second vehicle was not hurt.
Prosecutors say Lucas-Cox tested positive for cocaine, marijuana and alcohol at the time of the crash.