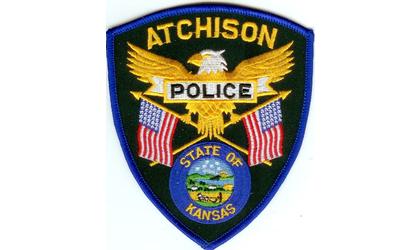 (KAIR)--A stolen vehicle is recovered in Atchison, and two teens are taken into custody in connection with the theft.
Atchison Police Chief Mike Wilson told MSC News the discovery was made Thursday, and it wasn't long before the two suspects were apprehended. "Early on Thursday afternoon, officers had developed information that a 2002 Jeep Liberty, stolen in Kansas City, Missouri, was seen in Atchison," Wilson said. "Officers located the stolen vehicle, unoccupied, in a parking lot in the 700 block of Kansas Avenue. Investigation led officers to a second vehicle that was stopped in the north central area of the city, where a 17-year-old passenger in that vehicle was taken into custody for the theft of the stolen Jeep. A second suspect who was located on foot several blocks from the recovered, stolen vehicle, at 8th and Kansas, was taken into custody also."
Arrested on charges of theft were 18-year-old Kansas City, Missouri resident Jey Lewis and a 17-year-old.
Wilson said it's believed the two stole the vehicle in order to meet with acquaintances in Atchison. "We do believe that the subjects had known friends here, so once stealing the vehicle in Kansas City, they drove to Atchison to see people they knew. They were here for a short period of time before we developed information that they were here."
Lewis, when arrested, was booked into the Atchison County Jail, while the17-year-old was transported to a juvenile detention facility.