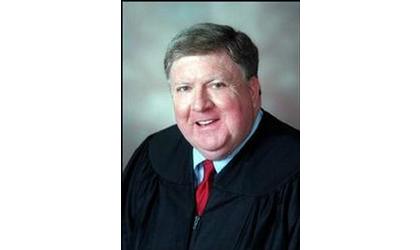 Robert " Bob" Gernon
(KNZA)--A building that houses the Kansas Bar Foundation and the Kansas Bar Association has been dedicated in honor of a former Hiawatha resident and Kansas Supreme Court justice.
The Kansas Bar Foundation Friday afternoon formally dedicated the building located at 1200 Southwest Harrison, in Topeka, as the Robert L. Gernon Law Center.
According to a news release from the Kansas Bar Foundation, it comes thanks to a generous donation by the Gernon family and gifts to the Gernon Fund from members of legal community, that have allowed the Foundation to retire the mortgage on the building.
Gernon lost his battle with cancer in 2005 at the age of 61.
Prior to serving on the Kansas Supreme Court, he served on the Kansas Court of Appeals, as a district judge in the 22nd Judicial District, as Brown County Attorney and practiced law with his brother in Hiawatha.