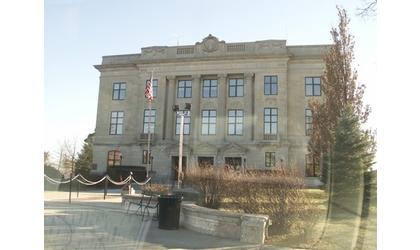 Brown County Courthouse
(KNZA)--The Brown County Commission has approved the purchase of a new computer software program to assist two county offices in the processing of oil and gas taxes.
The Commission Monday approved the purchase of the program from Manatron Inc. at an initial cost of $16,200, with an annual maintenance cost of $2,200.
County IT Director Sandy Carter says the new program will eliminate alot of the manual entry now being done by the appraiser's and county clerk's offices.
Carter said funding for the new software program will come from the capital improvement fund.
Following an executive session, the Commission approved a pay increase for the road and bridge foreman positions to $18 an hour, effective January 1st, 2018.
The Commission also approved a request by Sheriff John Merchant to modify the pay steps for sheriff's department employees. Merchant said the pay steps have not be updated for eight years.