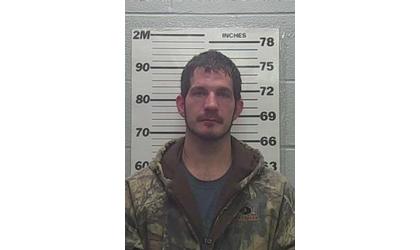 Nicholas Mullins
(KAIR)--A Friday night Atchison County disturbance leads to the arrest of one after authorities say a young teenager suffered abuse.
According to a report from Atchison County Sheriff Jack Laurie, Deputies responded to 18873 258th Road shortly before 10:30 following a report of a disturbance.
It was there that 31-year-old Nicholas Mullins was arrested on charges of abuse of a child and domestic battery.
Initially believing that a 13-year-old had suffered a broken arm, the teen was transported by EMS to the Atchison Hospital for treatment.
However, Laurie's report states the arm was not broken, and the teen was later released from the hospital.
Mullins was booked into the Atchison County Jail on the charges, and remained in custody as of late Monday morning.