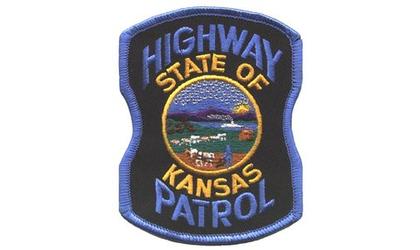 Kansas Highway Patrol
(KAIR)--Three people, including a young child, require hospital treatment as the result of a double vehicle Jefferson County wreck Wednesday afternoon.
The Kansas Highway Patrol reports it happened on U.S. Highway 24, at Kiowa Road when the two vehicles crashed head-on.
The Patrol reports it happened when an eastbound Pontiac G6, driven by 41-year-old Jessica Lynn Harvey, of Topeka, was eastbound on the highway and crossed the center line.
That caused the car to smash into a Jeep Cherokee, driven by 26-year-old Caitlyn Marie Midyett, of Topeka.
Harvey and Midyett both suffered what the Patrol calls disabling injuries, and were transported to the University of Kansas Hospital in Kansas City, Kansas.
A 4-year-old passenger in Midyett's vehicle, identified as Nathan Bingham, was also injured, and was transported to Topeka's Stormont-Vail for treatment.
The Patrol says all three were properly restrained when the wreck happened shortly before 2:00.