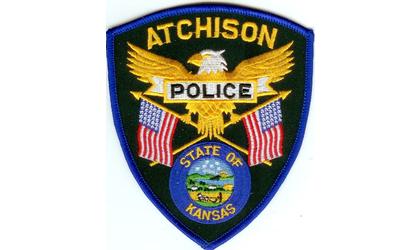 (KAIR)--Two men, one from Missouri and the other from Arkansas, face Atchison County charges, ranging from the possession of meth to possession of stolen property.
Atchison Police Chief Mike Wilson tells MSC News that's due to the discovery that the truck the pair was traveling in had been reported stolen in Arkansas. "It was at 1 p.m. on Friday afternoon when officers stopped a 1994 GMC truck, at 2nd and Parallel, that was reported stolen in Carroll County, Arkansas. Two subjects were taken into custody that were inside the truck."
Wilson says the truck remains in the custody of the Atchison Police Department as the related investigation continues. "We have been in contact with the Carroll County, Arkansas Sheriff's Department, as well as the owner of the truck...the two subjects we have in custody were associates of the victim of the case. [Both] claim that they are not the ones who stole the vehicle that caused it to be reported in Arkansas."
Arrested were 45-year-old Joey Williams, of Eagle Rock, Missouri, and 54-year-old David Weston, of Beaver Carroll, Arkansas.
Williams faces charges of possession of stolen property and operating a vehicle without a license, while Weston faces charges of possession of stolen property, possession of methamphetamine, possession of marijuana, and possession of drug paraphernalia.
Following their arrests, both men were booked into the Atchison County Jail.