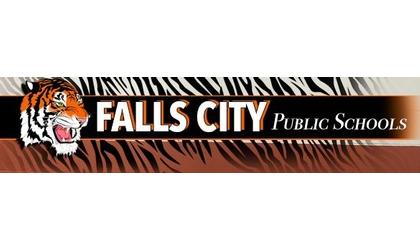 (KLZA)--Following the tragic shooting event at a Florida High school Wednesday, Falls City Public School Superintendent Tim Heckenlively issued a statement to parents of school children and the public.
The statement says "Our hearts go out to the families and all those impacted by the tragic events that occurred on Wednesday". The statement goes on to say the administration, faculty and school board want to assure you that the safety of children continues to be the top priority in the Falls City Public School System.
Falls City Public Schools are following the security measures outlined in their comprehensive building plans. Exterior doors remain locked during the school day and visitors are screened upon entry. All adults wear identification badges and cell phone and two-way radio and networking capabilities are in place in each building throughout the district.
Sheriff Don Pounds and the Richardson County Sheriff's Department periodically conduct the Standard Response Protocol active shooter training with the Falls City School District. The next training is scheduled for Monday, February 19th with the elementary staff being engaged in the same training in March.
The District suggests parents listen to children and if they need to talk, answer their questions simply, honestly and possibly over and over again.
It is very important to keep a sense of normalcy with our young people and be vigilant in your observations. Parents with questions or concerns may contact the school.