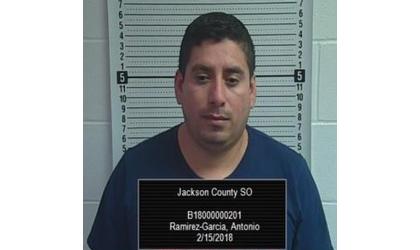 Antonio Ramirez-Garcia
(KNZA)--A Jackson County investigation focused on a rape reported earlier this month leads to an arrest.
Jackson County Sheriff Tim Morse says 38-year-old Antonio Ramirez-Garcia, a resident of Mexico, was arrested after Deputies located him in Topeka.
According to Morse, the alleged rape occurred in Holton, during the early morning hours of February 10.
Morse says Ramirez-Garcia was taken into custody on charges related to the rape, and booked into the Jackson County Jail.
Ramirez-Garcia is being held on a bond of $50,000.