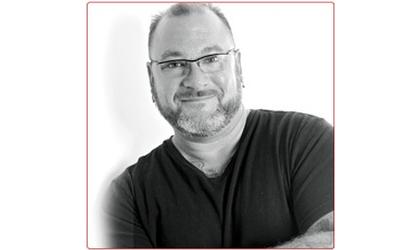 Jeff Yalden/Credit: http://www.jeffyalden.com/
(KAIR)--Nationally known youth motivational speaker, teen suicide prevention expert, and best selling author, Jeff Yalden, is planning a visit to Atchison.
Yalden, also described by his website as "a mental health professional and parent communicator" has visited the local community in the past; and, following the impact that recent Atchison teenage suicides have had on the community, a local leader reached out to Yalden to return.
Sean Crittendon, the Unit Director of the Boys and Girls Club of Atchison tells MSC News he contacted Yalden; and following a day of conversation Thursday, finalized arrangements for a March visit.
It was during the day Thursday that Yalden posted a 22-minute video to YouTube, addressing the Atchison community through a message focused on the pressures faced by today's youth.
According to a post on the Boys and Girls Club of Atchison's Facebook page, Yalden's two day visit is planned for March 8 and 9.
According to the post, made Thursday, Yalden will "work with the teens, the teachers, parents, and community" during his visit to Atchison.
Yalden, in the post, is quoted as saying his talk will not focus only on loss, but "is more about who we are, where we are, where we are going, and how we are going to get there."