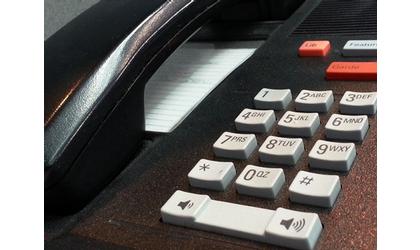 (KAIR)--The arrival of tax season means the return of scam artists using fear to gain personal, financial information.
That message comes in the form of a news release issued Friday by Brown County Sheriff John Merchant.
Merchant, in the release, says he has had reports from residents who say they have been receiving phone calls from someone representing themselves as an IRS agent.
The phone number showing on caller ID falsely indicates that the call has been made by the IRS.
According to Merchant, the caller claims there has been an issue with the income tax paperwork filed by the person called, and the IRS needs verification before continuing to process a tax return.
The caller reportedly asks the intended victim to provide a social security number for verification of the refund amount.
Merchant, following confirmation by the IRS, says the agency will never place such phone calls, and anyone believing they have fallen for the scam should contact the IRS at 800-366-4484.
Merchant reminds anyone who receives any such solicitation to provide no personal information, and to never rely on caller ID for formal verification of the caller.