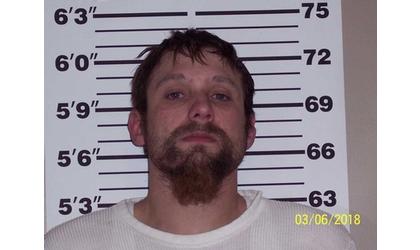 Jacob Walsh
(KNZA)--A man wanted on multiple warrants—including from Doniphan County and the state of Missouri-- was arrested late Tuesday morning in Hiawatha.
32-year-old Jacob Walsh was taken into custody through a joint effort between the Hiawatha Police Department and the Kansas Highway Patrol.
According to a news release from the Police Department, Walsh had recently moved into a home at 404 Shawnee in Hiawatha.
A trooper observed a man, who appeared to be Walsh, enter the home Tuesday morning, but when officers arrived, no one would answer the door.
According to the release, a picture of Walsh and information related to his wanted status was posted to the Police Department's Facebook page since he was not located and a search warrant couldn't be obtained.
Walsh, within an hour, apparently became aware of the Facebook post and voluntarily came out of his home and turned himself in to a trooper.
He was arrested without incident and transported him to the Brown County Jail. Walsh was later transported to the Doniphan County Jail, where he remains in custody.