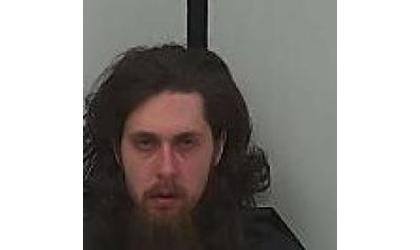 Jonathan Blevins

(KNZA)--A Topeka man is in custody after a man's body was found at Perry Lake.
According to a press release from Jefferson County Sheriff Jeff Herrig, 22-year-old Jonathan Blevins was arrested Wednesday in Lawrence with the assistance of the Douglas County Sheriff's Office on a charge of second-degree murder in connection with the death of 22-year-old Taylor Sawyer.
Blevins was booked into the Jefferson County Jail, where he remains in custody.
Herrig says the Jefferson County Sheriff's Office received a call shortly before 10:00 Wednesday morning from a Douglas County Sheriff's detective advising he had received a call from an individual stating they had witnessed a murder at Perry Lake Tuesday night.
Herrig says the Sheriff's Office responded to Perry Lake, where Sawyer's body was found on a trail in an area that has been closed for several years. He was found with apparent gunshot wounds.
The case remains under investigation.