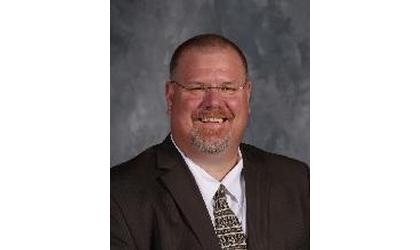 Matthew Rogers
(KMZA)--A new superintendent has been hired for Vermillion USD 380.
According to a news release posted Friday on the district's website, the Board of Education has appointed Matthew Rogers to the position. His contract begins July 1st.
Rogers has served as principal at Parsons High School for the past six years. Prior to that he served as assistant principal and athletic director at Parsons for six years.
Rogers began his career in education in 1993 as a permanent building substitute teacher at Metro High Schools in Wichita.
He and his wife, Cary, have been married for twenty-four years and have three children.
Rogers will replace Mischel Miller who is resigning at the end of the current school year to take a job with the state Department of Education in Topeka. Miller has served as superintendent of USD 380 since July 2015.
Rogers says he's extremely excited to join the USD 380 family and can't wait to get involved in the community.