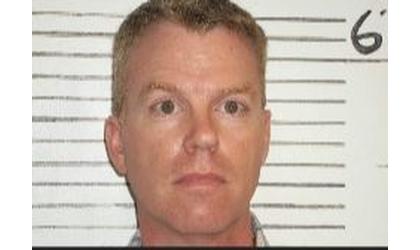 Daniel Russo/Credit: Nemaha Co Sheriff's Office

(KMZA)--An Omaha, Nebraska man is facing child sex charges in Nemaha County, Kansas following an investigation by several law enforcement agencies.
According to a press release from Nemaha County Attorney Brad Lippert, 48-year-old Daniel Russo III has been charged in Nemaha County District Court with two counts of sexual exploitation of a child.
Lippert says the complaint alleges that Russo persuaded, induced or enticed a child under 18 years of age to engage in sexually explicit conduct with the intent to promote the performance. It also alleges that Russo promoted a performance that included sexually explicit conduct by a child under 18.
The case was investigated by the Nemaha County Sheriff's Department, Hiawatha Police Department and Omaha Police Department.
Russo was arrested Monday and posted a $50,000 bond the same day.
He is scheduled to make his first appearance in a Nemaha County courtroom on June 4th.