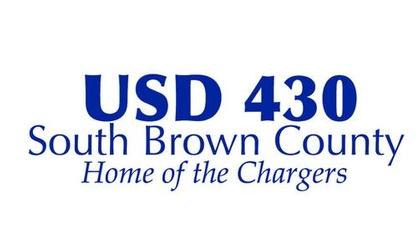 (KNZA)--Longtime Horton High School football coach Nick Dowell is stepping down.
The Board of Education for the South Brown County Schools of USD 430 accepted his resignation at their May 14th meeting.
Dowell, who has headed the Chargers football program the past ten seasons, will return next year as an assistant on the team.
The Board also accepted the resignations of Horton Elementary School physical education teacher Max Mickunas, 1st grade teacher Ashley Dishon, 5th grade teacher Tresa Burger and Title I teacher Janafer Chartier.
The Board approved several new hires for next school year—including the hiring of a new high school athletic director.
Travis George has been hired as Athletic Director to replace Mark Ross who has accepted a position in Marceline, Missouri. George will also serve as head high school golf coach. He previously taught PE at Horton Elementary School. George grew up in Horton and graduated from Horton High School in 1998.
Also hired for next school year were Leah Richard as 1st grade teacher; Trudy Wischropp as 2nd grade teacher; Jobi Wertenberger as 5th grade science teacher and Jessica Paden as Title I teacher.
The Board voted to proceed with the addition of a wrestling program for next school year. The Board heard a proposal in March to add the sport for the high school and 7th and 8th grades. The cost to implement the program was estimated at $7,000. The district last had a wrestling program five years ago.
Also the USD 430 Board voted to proceed with the addition of a middle school cross country program for the 2018-19 school year.