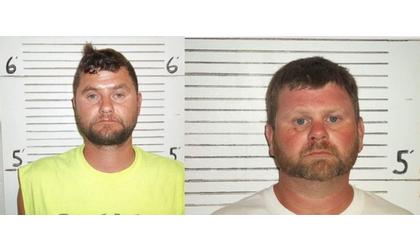 Derrick and Rodney Wichman
(KNZA)--Two men have been arrested in connection with an altercation at the Sabetha Lake.
Sabetha Police Chief Robert Wahwasuck tells MSC News that 35-year-old Derrick Wichman, of Hiawatha, and 37-year-old Rodney Wichman, of Vliets, were arrested Saturday on charges of aggravated battery following an investigation by his department.
Both men were booked into the Nemaha County Jail.
Wahwasuck says the investigation was launched after officer's were called to a residence to take a report about the alleged incident.
He says the victim in the case received fairly severe injuries, which resulted in hospitalization.
As of Monday afternoon, both men remained in custody.