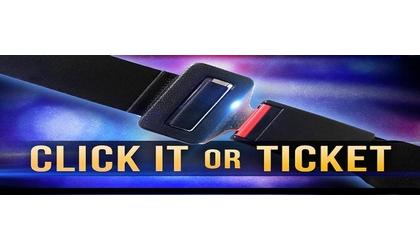 (KLZA)--The Click it or Ticket mobilization May 21–June 3rd led to a number of citations being issued and several arrests in Richardson County.
The Falls City Police Department made 83 traffic stops resulting in 69 citations and 47 written warnings.
The total included 44 speeding tickets, 10 seatbelt violation tickets and 14 miscellaneous traffic tickets. In addition officers made three warrant arrests, two drug arrests and responded to 190 calls for service including five motor vehicle accidents.
Falls City Police Officers worked a total of 86 hours of overtime during the mobilization.
The Richardson County Sheriff's Department conducted 169 traffic stops during the mobilization. 124 citations were issued along with 63 warning citations.
One arrest was made for driving under the influence, five for driving under suspension, two felony arrests were made and 19 were ticketed for seat belt violations.
The Sheriff's Office also answered 67 calls for service and responded to a pair of injury accidents.
Money to pay for the extra hours worked provided by a grant from the Nebraska Department of Transportation Highway Safety Office.
During this same time, the Nebraska State Patrol issued 101 citations for seat belt violations, issued over 1,600 speeding tickets, 27 tickets for child restraint violations. In addition they apprehended 17 fugitives, made 68 drug possession arrests, issued 70 tickets for driving under suspension, 37 for DUI, 37 for open container violations and recovered 9 stolen vehicles.