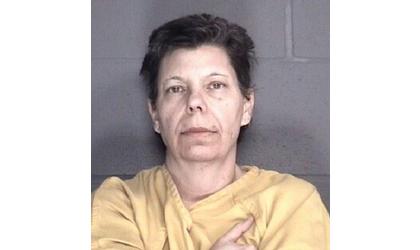 Barbara Frantz
(KAIR)--The longest Leavenworth County jury trial in at least 50-years comes to a close as a Kansas City, Kansas woman is found guilty of murder.
According to Leavenworth County Attorney Todd Thompson, the jury Friday found 52-year-old Barbara Frantz guilty of first degree murder in connection with the death of 54-year-old Leavenworth resident Gary Frantz.
The two had been married but were separated at the time of his death.
He was found on the night of January 27, 2017 in a parking lot near the Missouri River, in Leavenworth.
Frantz had been shot six times.
Still breathing at the time he was discovered, Frantz told Police Officers on the scene that his wife had shot him.
A sentencing date for Barbara Frantz will be set July 25.
Thompson, in a press release, said he's relieved to have the case resolved, noting that the jury trial took two weeks, and ran past 8:00 some nights.
He said he's been told it was the longest jury trial to date in Leavenworth County, with no one recalling any other running longer in at least the past 50-years.