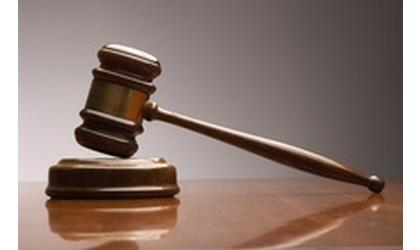 (KAIR)--Two Leavenworth residents are formally charged in connection with allegedly shooting at a deputy during a pursuit.
According to Leavenworth County Attorney Todd Thompson, 33-year-old Anthony Robertson and 29-year-old Shauntel Cornelius are both charged with aggravated assault of a law enforcement officer.
Robertson is also charged with criminal discharge of a firearm at an occupied vehicle, criminal possession of a firearm by a convicted felon, and fleeing and attempting to elude a police officer.
Cornelius is also charged with interference with a law enforcement officer, and littering.
The Leavenworth Times reports it happened Friday afternoon, around 4:45, when Robertson failed to stop at a stop sign at 207th Street and Kansas 92 Highway, in Leavenworth County.
The pickup the pair was traveling in nearly struck a Sheriff's Deputy vehicle head-on, after speeding through the intersection, overcorrecting, and entering the same lane as the deputy.
The pursuit began, which included Robertson allegedly firing a gun from inside the pickup, while Cornelius allegedly threw items, including a tire and toolbox, from the bed of the truck.
The pair, after the truck getting stuck, fled on foot, but were located, and arrested, Saturday.