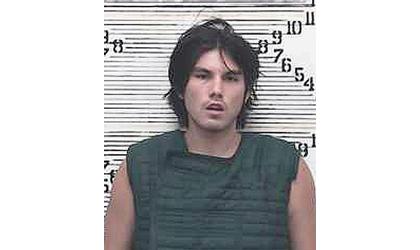 Jasper Winsea
(KNZA)--A Hiawatha altercation led to the use of a Taser to subdue a Reserve man.
That word comes in a press release issued by Hiawatha Police Chief John Defore.
It states that an officer responded Monday evening, around 8:50, to a domestic dispute on Miami Street. Two men were found to be in a fight, and the officer attempted to break it up.
During the altercation, one of the two men turned his attention on the officer, and allegedly began to fight him.
After the officer successfully radioed for backup, he was able to deploy his Taser, but was still unable to get the suspect into custody without the aid of two Brown County Sheriff's Deputies who arrived following the officer's emergency call for assistance.
The suspect, identified as 21-year-old Jesper Winsea, was ultimately taken into custody, and examined by EMS due to what the release calls "his extreme erratic behavior."
Cleared for transport following the examine, Winsea was booked into the Brown County Jail.
According to the Brown County Jail roster, he was booked into custody on charges of interference with a law enforcement officer, battery on a law enforcement officer and domestic battery.
Defore says the Hiawatha officer received minor injuries during the incident and a broken body worn camera.
The case will be forwarded to the Brown County Attorney for consideration.