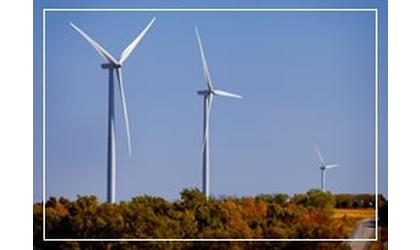 (KMZA)--Florida-based NextEra Energy Resources is hosting two open house events and opening local offices for a prospective wind energy project in southern Nemaha County.
The project, Soldier Creek Wind Energy Center, will include up to 120 wind turbines and is expected to create hundreds of construction jobs and bring millions of dollars of economic impact to the area.
Construction is set to begin in early 2019.
Westar Energy will purchase 100 percent of the energy produced by the wind farm, which will serve its customers through a 20-year power purchase agreement.
NextEra Energy Resources will host open houses next week in Corning and Sabetha to share information on the project, answer questions and offer landowners opportunities to partner with the project.
The open houses will take place Monday evening at the Corning Event Building at 6221 Fifth Street and Tuesday evening at The Main Event at 16 Main Street in Sabetha. Both open houses will be held from 5 to 7 p.m.
NextEra has also opened two offices in Nemaha County. One is located at 408 Main Street in Seneca and the other in Room #19 at the Glacial Hills Business Resource Center at 913 Dakota in Sabetha. Both offices are now open from 9 a.m. to 5 p.m.
Residents with questions about the project are encouraged to drop by the offices.