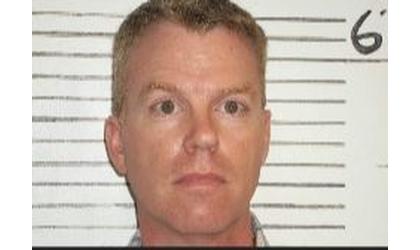 Daniel Russo/Credit: Nemaha Co Sheriff's Office
(KMZA)--An Omaha, Nebraska man is scheduled to be sentenced in November after pleading no contest to a pair of child sex charges in Nemaha County District Court.
According to the Nemaha County Attorney's Office, 48-year-old Daniel Russo entered the plea last week to two counts of sexual exploitation of a child.
Russo was charged with enticing a child under the age of 18 to engage in sexually explicit conduct with the intent to promote the performance. He was also charged with promoting a performance that included sexually explicit conduct by a child under the age of 18.
Russo was arrested May 7 following an investigation by the Nemaha County Sheriff's Department, Hiawatha Police Department and Omaha Police Department.
Sentencing is set for the morning of November 1.