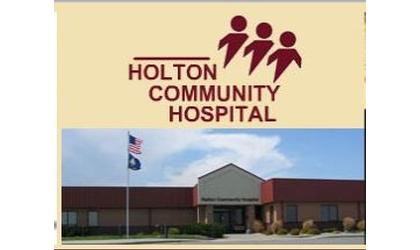 (KNZA)--Funds have been secured for an expansion and renovation project at Holton Community Hospital.
According to a press release from the hospital, the hospital has been approved to move forward with an USDA loan to fund the project.
Holton Community Hospital CEO Carrie Saia says its a very exciting time for the hospital, adding they are working with their USDA representative in Topeka to take the next steps.
The release says the partnership with USDA has been a long process with the hospital conducting multiple studies and surveys including a financial feasibility study.
Rural Health Resources of Jackson County Board President Bobbie McGrath says USDA feels confident in the hospital's ability to fulfill their financial
responsibility for the project.
The release says the $17.6 million project will be funded mostly through the
low-interest USDA loan with some funding being secured locally.
The hospital board and Holton Community Foundation Board recently hired Denver-based Harvey Nonprofit Development to conduct an educational and fundraising feasibility study for the hospital.
Harvey Nonprofit Development CEO Ari Hunniford presented the findings of the confidential study to the Boards last week.
The Boards voted unanimously to hire Hunniford and her firm to implement an educational and capital campaign.
The release says Hunniford has worked with many rural Kansas hospitals including Smith County Memorial Hospital, which opened a brand new facility this summer, and Rawlins County Health Center.