One dead following Wednesday work site accident
10/17/2018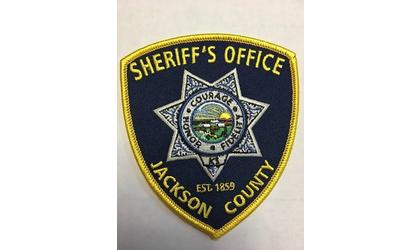 (MSC News)--A 30-foot fall left a Holton man dead Wednesday afternoon following a Jackson County work site accident.
Jackson County Sheriff Tim Morse identified the victim as 66-year-old John Zibell. Morse told MSC News a second man, 29-year-old Holton resident Zachary Estrada, suffered life-threatening injuries, including the loss of one arm, after the heavy equipment being used to conduct work on the 3-story Holton home rolled over. "There were two men that were actually on a large, rough terrain forklift, it's called a T-Rex. This piece of equipment was about 30-foot tall, and had a large, platform basket on the end of it. The two men were working on the roof of this 3-story residence when the forklift overturned, and fell to the ground."
Morse called the situation at 522 Iowa Avenue "a horrific scene," and told MSC News the investigation into what led to the accident is continuing. "The terrain there is pretty unlevel, and sloped. I'm not sure the exact cause of the rollover, but they did fall from approximately 30-feet."
The Occupational Safety and Health Administration is continuing to investigate.
Both victims were initially transported by Jackson County EMS to the Holton Community Hospital.
Estrada was flown by helicopter for further treatment at an area hospital.
Morse said the two men were working on behalf of a small, independent company.
Joining the Sheriff's Office in responding to the scene of the fatal accident around 2:00 Wednesday afternoon were the Holton Fire and Police Departments, Jackson County EMS, and the Kansas Highway Patrol.
© Many Signals Communications
You will need to be logged in to leave a comment.
Please Login The posting of advertisements, profanity, or personal attacks is prohibited.
Click here to review our Terms of Use.