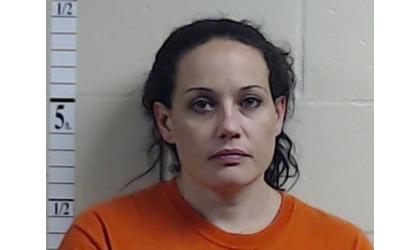 April Feighner
(KLZA)-- A Falls City woman sought in connection with a September explosion that caused damage to a Falls business is in custody.
The Richardson County Sheriff's Office reports 38-year-old April M. Feighner was arrested Thursday in Rulo on a felony warrant. In addition, she was arrested for possession of a controlled substance.
Feighner faces charges of use of explosive to commit a felony and second degree arson.
The charges stem from a September 18 blast at the Spirit Shoppe, located at 1123 Harlan Street in Falls City.
A Nebraska State Fire Marshal's Office investigator stated that an explosive device was used to cause the damage, with his statement outlined in an affidavit filed in Richardson County Court.
Feighner was booked into the Richardson County Jail.