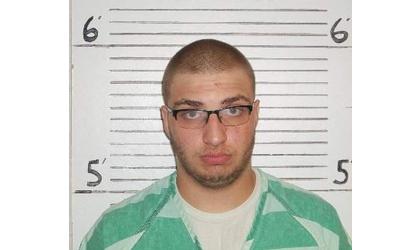 Gage Gresham
(KMZA)--A Sabetha man accused of sex crimes involving a 15-year-old child will stand trial.
20-year-old Gage Gresham was bound over to Nemaha County District Court Wednesday after waiving his preliminary hearing.
Arraignment was scheduled for November 1.
Gresham faces felony counts of aggravated indecent liberties with a child, criminal sodomy and indecent liberties with a child.
He was arrested in May following an investigation by the Sabetha Police Department.
Gresham was found competent to stand trail earlier this month following an evaluation by KANZA Mental Health. That came after his attorney filed a motion for the mental evaluation.
Gresham remains in the Nemaha County Jail, held on a $200,000 bond.