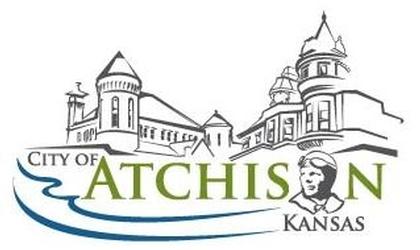 (KAIR)--Atchison Riverfront work is authorized, with the Atchison City Commission Tuesday approving the planned fix-up during a special meeting.
The work will include reconstruction of the splash pad children's water attraction, along with the replacement of various sections of concrete sidewalk.
Replacement of the in-ground flag lights is also included, along with restroom partition repairs.
Public Works Director Clinton McNemee told the Commission Tuesday that also included will be a makeover for the kiosk and overlook, including the replacement of the railing left damaged by vandalism. "Someone ripped it out of the poles and threw it over the bank, into the river," McNemee said. "We recovered half of it, but I don't know if it's even in good enough shape to fix."
Both Atchison based Bottorff Construction and Hundley Construction were selected thorough a bid process to do the work, with each company handling a particular portion of the upgrade.
The city will be reimbursed the near $46,000 price tag by the Riverfront Foundation.
McNemee says it's hoped that the bulk of the work will be complete within the next several weeks. However, due to a late start, contractor schedules, and weather, completion may have to wait until spring.