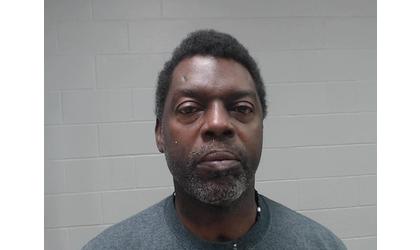 Eddie Thomas/Credit: Atchison Co Sheriff's Office
(KAIR)--Authorities say a physical altercation is the reason why an Atchison man went to jail Wednesday.
Atchison Police Chief Mike Wilson told MSC News 56-year-old Eddie Thomas, Jr., was taken into custody due to the afternoon domestic incident. "4:00 Wednesday afternoon, our officers responded to a domestic disturbance at a residence in the 1200 block of north 4th. We had a 56-year-old male that was taken into custody at a residence there after a 32-year-old female reported being threatened with a screwdriver, and also during the disturbance was choked."
Thomas now faces charges for aggravated assault and aggravated domestic battery.
Following his arrest, Thomas was booked into the Atchison County Jail.
His bond is set at $10,000.