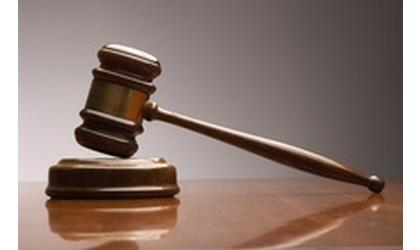 (KAIR)--Formal charges are filed against a Doniphan County Sheriff's Deputy that has been the focus of a long-term investigation.
Deputy Raymond Hall had been on paid leave since July 8, 2017.
The Kansas Chief reports that a two count complaint is now filed against Hall.
The complaint, filed November 13 in Doniphan County District Court, alleges mistreatment of a confined person and battery. The victim is identified as James Groh.
According to the newspaper, Hall's paid leave ended in late October.
The complaint was filed by Nemaha County County Attorney Brad Lippert, who is serving as special prosecutor in the case.
In October, the Kansas Bureau of Investigation confirmed that it was "investigating allegations against an employee of the Doniphan County Sheriff's Office."
The confirmation came in an email sent to MSC News by KBI Communications Director Melissa Underwood in response to questions posed by MSC News regarding the reported investigation of Hall.
The email didn't specifically name Hall as the focus of the probe, but said the investigation was initiated June 30, 2017, and was, at that time, ongoing.
Hall began his role as a Doniphan County Sheriff's Deputy in September, 2013.
As of November 20, Hall remained listed as a deputy on the Sheriff's Department website.
According to Lippert's office, Hall is currently free on a $2,500 bond.