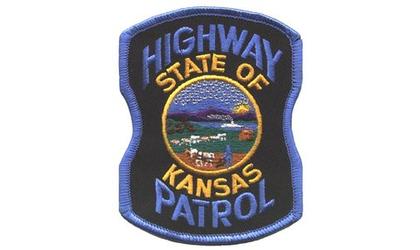 Kansas Highway Patrol
(KAIR)--A Saturday morning Wyandotte County wreck sent a Leavenworth woman to the hospital.
According to a report from the Kansas Highway Patrol, 38-year-old Michelle Wilson's Ford Expedition was disabled in the 3rd eastbound lane of I-670 when it was struck, at an angle, by an eastbound semi traveling in that lane.
Wilson was transported to Truman Medical Center, in Kansas City, Kansas, with what the Patrol described as a "suspected serious injury."
The driver of the semi, from Houston, Texas, was not hurt.
The report does not state why Wilson's vehicle was disabled.
Everyone was buckled up when the wreck was reported shortly after 8:00 Saturday morning.