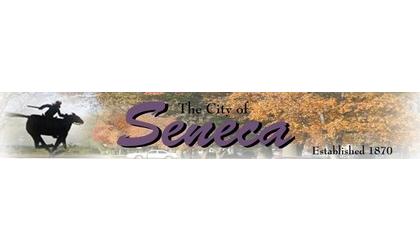 (KMZA)--The Seneca Volunteer Fire Department saw an increase in fire calls last year.
Outgoing Fire Chief Tom Scott presented the annual report to the Seneca City Council Wednesday evening.
Scott said the department responded to a total of 54 calls last year, up from 45 in 2017. That included 19 city calls, 33 rural calls and 2 mutual aid calls. He said an increase in home fires was the main reason for the increase.
In annual elections held last month, Darin Schmitz was elected as the new fire chief. Elected as 1st assistant chief was Brett Ohlsen and David Frehe as second assistant chief.
In other business, Seneca Police Chief Jordan Weaver informed the Council that a new municipal Court Clerk has been hired. Angel O'Neil, of Seneca, will begin the part-time position immediately.
Weaver also discussed with the Council a request from a local resident for the installation of a stop sign at 7th and Branch Streets. He said the resident made the request after an accident at the location.
Weaver said there has only been two accidents at the location in five years and didn't see a reason for installing a stop sign. The Council agreed.