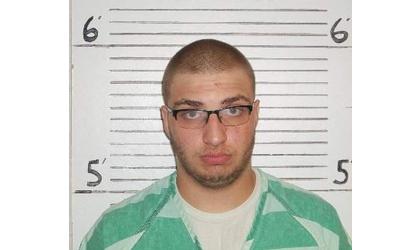 Gage Gresham
(KMZA)--A Sabetha man convicted on a pair of child sex charges involving a 15-year-old has been placed on probation.
According to a press release from Nemaha County Attorney Brad Lippert, Gage Gresham was sentenced Thursday to a total of 64 months in prison on two counts of indecent liberties with a child.
Lippert says the sentence was suspended and Gresham was placed on supervised probation for 36 months. As a condition of his probation, Lippert said he must complete an inpatient or outpatient sex offender treatment program. Gresham was also ordered to register as a sex offender for 25 years.
He pleaded no contest to the charges in November. In exchange for the plea, a charge of criminal sodomy was dismissed.
Gresham was arrested last May following an investigation by the Sabetha Police Department.