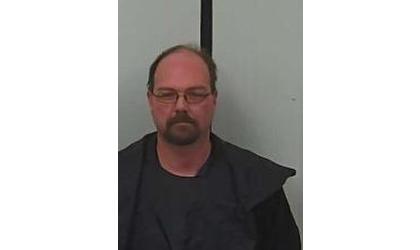 Phillip Hackathorn/Credit:Jeff Co Sheriff's Office
(KNZA)--A Holton man has been arrested on child solicitation charges.
Jackson County Sheriff Tim Morse, in a press release, said 34-year-old Phillip Hackathorn was arrested Thursday by the Jefferson County Sheriff's Office on a Jackson County warrant for indecent solicitation of a child and electronic solicitation of a child.
Morse says his arrest follows an investigation by the Sheriff's Office that began in November.
During the investigation, he said the Sheriff's Office served search warrants on Hackathorn's Facebook and Snapchat accounts.
Hackathorn was released Thursday after posting a $50,000 bond.